This is my first attempt to bring the magic of Imagi to another art form. I had intended to draw or paint directly on the photograph I took. There were complications (haha) and ended up doing a collage type piece. I feel confident Alex Grey, Jason Davis and the graphic novelists art printed or used will not mind. This piece is solely for personal magical use...not monetary gain or resale. As it turned out each artists ability/contribution was/is needed to generate the power needed to express my intent. I thank them!
Note...the Workmans Printing building has been raised since the taking of this picture.
Alex Greys figure is saying...."I feel a spell has been cast...a deception. By a familiar magic signature..."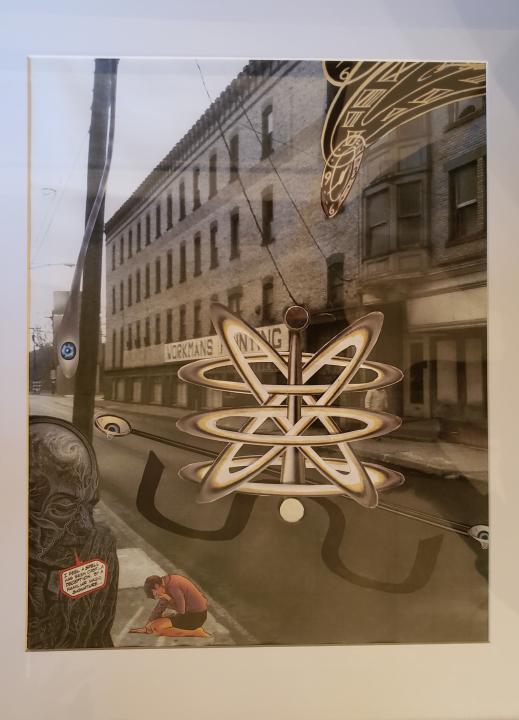 This post was edited by Shelly Merk at December 11, 2019 1:15 PM MST